Retail & Commercial
Marriott Uptown
Dallas, TX
193,000 sq. ft hospitality high-rise
The Marriott Uptown is an upscale, 14-floor hotel situated in the heart of Dallas. A landmark of the popular Uptown neighborhood, the Marriott is home to high-end brasserie restaurant Good Graces and the Starbucks-powered Vicinity Coffee. It hosts more than 250 rooms and boasts a spacious parking garage. Staxmatic's contractors partnered with Andres Construction to develop the Marriott's HVAC system.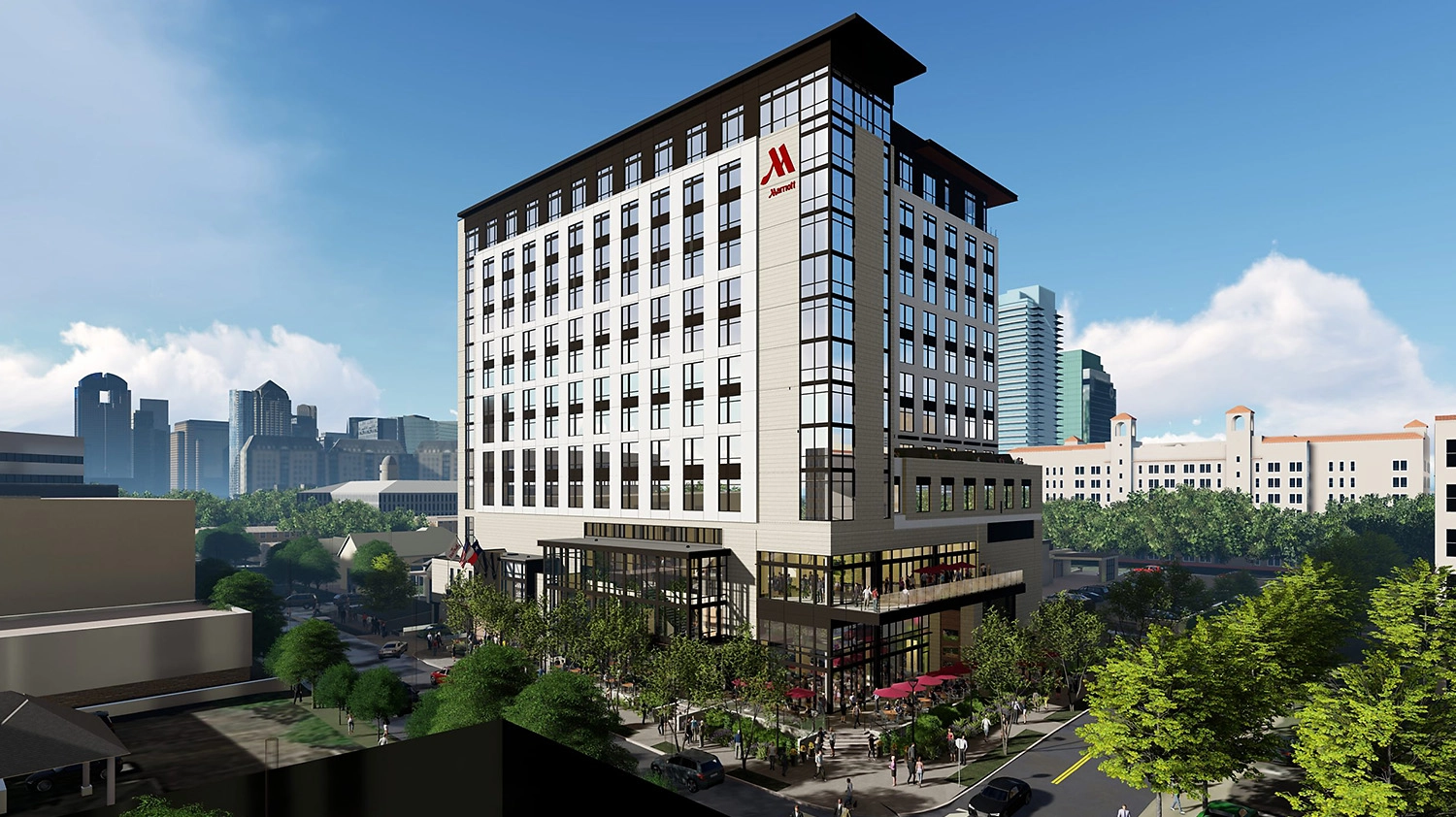 VRF System
Staxmatic installed a variable refrigerant flow (VRF) cooling system to supply AC and heat to the numerous guest rooms and open spaces in the hotel.
A High Capacity, Versatile System
The Marriott's VRF system provides individual heating and cooling for each room in the hotel, small or large.
Energy Efficiency
A VRF system's compressor design allows the system's motors to operate at varying levels of strength, depending on the needs of the space. Some rooms can be cooler; other can be warmer. This saves a tremendous amount of energy for multi-room facilities like hotels.