Retail & Commercial
Bleu Ciel
Dallas, TX
33-story residential tower
Bleu Ciel is a luxury residential skyrise situated in the upscale District of Harwood, Dallas. The building is a collaboration between Dallas's own Harwood International Architecture and Design Firm and Jean-Michel Wilmotte, who is notable for his large-scale luxury designs and heightened attention to finishing details in a space. The tower boasts 33 stories, spacious living, a world-class spa, and a European marketplace. Its residents' private terraces are among the most expansive in the nation. Staxmatic installed both plumbing and HVAC for the entire facility.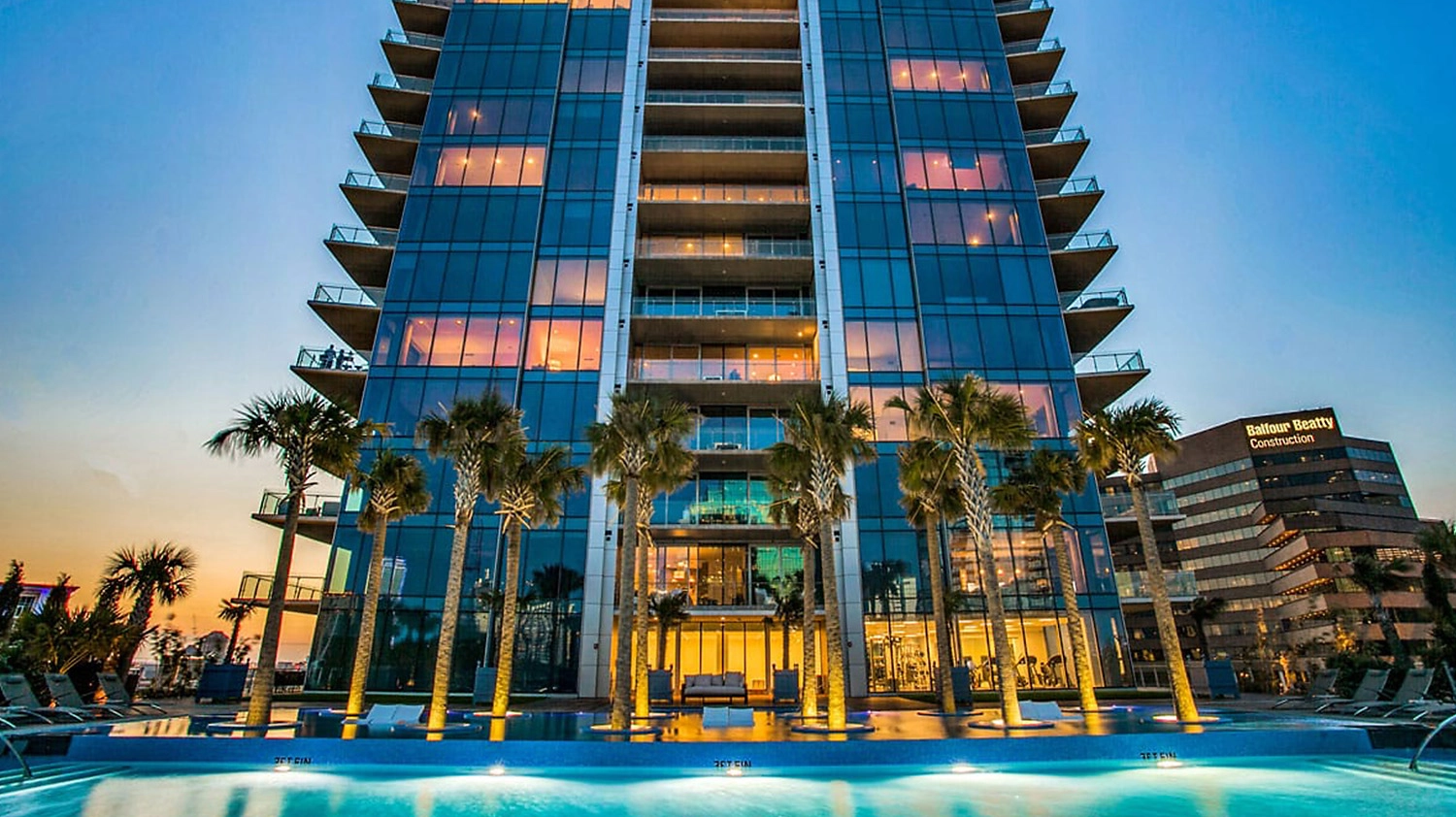 Plumbing
High-rise buildings like Bleu Ciel require unique plumbing design because of their size. Staxmatic worked with the building's developers to problem-solve when it came to water pressure, drainage, and heating to provide tower residents with a luxurious, streamlined living experience.
HVAC
In a zoned, residential high-rise, heating and cooling must be sophisticated enough to circulate regulated air throughout the entire building, while also providing individual residents with control. Staxmatic developed a powerful, coordinated system to provide Bleu Ciel with maximum energy savings.
Water Source Heat Pump
The HVAC system in Bleu Ciel uses an advanced water source heat pump to regulate temperatures in the building. Controlling temperature through heat exchange with water allows for a smaller system footprint and quieter performance.